Niles Barton Proudly Sponsors BSO Pops Concert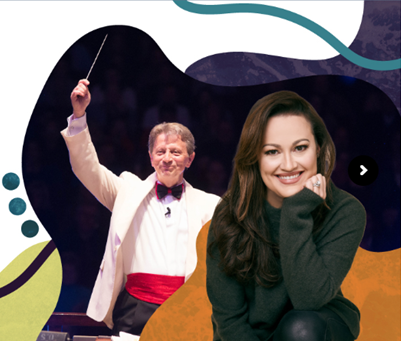 Niles, Barton & Wilmer is pleased to announce its sponsorship of a Baltimore Symphony Orchestra concert featuring the works of Rodgers, Hart, and Hammerstein. This sponsorship is a testament to our firm's commitment to supporting the arts and the community we serve.
Under the direction of Jack Everly, the BSO's world-class musicians will team up with Broadway's own Mary Poppins, Ashley Brown, for an enchanting program of much-loved showtunes. The event takes place on February 25 at Meyerhoff Symphony Hall. For more information, please visit the BSO's website.
At Niles Barton, we believe that supporting the arts is an essential part of our corporate responsibility. As a law firm that values excellence, we understand the importance of fostering a culture of creativity, innovation, and artistic expression.
We are thrilled to be part of this exciting event and look forward to sharing it with our colleagues, clients, and the wider community. We are grateful to Niles Barton Partner Lee Carpenter, who chairs the BSO Planned Giving Advisory Committee and helped create this sponsorship opportunity.
Maryland's oldest law firm, Niles, Barton & Wilmer has provided trusted legal services to individuals, businesses, and organizations since 1838. With a team of highly skilled attorneys and staff, we are dedicated to delivering effective solutions that meet our clients' unique legal needs.